SEABIZA BRINGS BALEARIC VIBES TO DOWNTOWN SEATTLE
[wp_ad_camp_2]
[wp_ad_camp_1]
This time, ladies are FREE!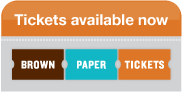 ABOUT SEABIZA
Seattle's premier multi-genre Balearic Extravaganza Experience | Ladies FREEAs Summer reaches its peak, we're bringing more vibes from the storied Balearic island of IBIZA to downtown Seattle. Walk down to THE UNDERGROUND and be ready to dive into an ocean of MELODIC grooves and PULSING basslines in the midst of an intense lightshow brought to you by Hammarica Lighting.Ibiza is known for its 24/7 spiritual energy as well as unconfined EXTRAVAGANZA. Therefore, we ask you to surprise us with your most OUTLANDISH STYLE. This event is all about YOU and SELF-EXPRESSION. Don't hold back and impress others with your unique vibe ♥ INVITE YOUR FRIENDS and make it a night to remember ♥DANCEFLOOR IMMERSIVE SPECIAL EFFECTS LIGHTING and LASERS provided by http://www.hammarica. lighting/ (The Wake/ Dance Delicious/ Area 303)
☼☼☼☼ ARTISTS ☼☼☼☼:
☼ ALPHA TRION ☼
Future Electro Breaks music
Listen to Alpha Trion:
https://soundcloud.com/realalp hatrion
https://www.mixcloud.com/reala lphatrion/
https://hearthis.at/realalphat rion/
Alpha Trion AKA James Hein has been sent to deliver Electro Soundwaves to reprogam humans with a new understanding of Electro. Transmitting 808 frequencies and analog sounds at high volume, driving humans to dance to the Electro beat until submission and a new intelligence has been attained.
☼ KONSTANTIN ☼
House, Tech House & Progressive House music
Listen to a set here:
https://soundcloud.com/konstantinganin
Konstantin's enthusiasm for electronic dance music knows no boundaries. His creative appetite and unstoppable desire to move and inspire people with his uplifting sound is owed to his native roots of Russian tradition and culture. Prepare yourselves for a unique mix of Electro, Minimal, Progressive, Tribal, Breaks and more.
☼ SANG-DO ☼
House music, Progressive and more
http://www.djsang-do.com/
dj Sang-Do (aka "Tiger" since 2016), a Seattle local DJ since 1996 who has played many various venues here and a few national and international venues in his past. In recent years, Sang-Do has released an album entitled, "The Analog Collection". Sang-Do is the owner and operator of Global Dance Records featuring 100+ artists from around the globe and also, an audio mastering engineer for GDR Audio Mastering Services. On this night, Sang-Do is especially excited to play his own creations mixed with his favorite tracks from his label.
https://www.facebook.com/globaldancerecords/
https://soundbetter.com/profiles/26708-gdr-audio-mastering-services
http://www.tigeredm.com
☼ JONATHAN THOMAS ☼
House music
Listen to a set here: https://soundcloud.com/b3atstalk3rs/house-music
Jonathan Thomas aka B3atstalk3rs originally from upstate NY, first started spinning during the early '90's techno boom. He later made his way to Los Angeles where his DJ career soared to new heights. He opened for such names as Frankie Bones, Keoki, Donald Glaude and DJ Dan and played at numerous well known clubs such as Blue, Crush Bar, Key Club and the famous Century Club.
His new found fame landed him gigs internationally in Mexico, Guatemala and Japan, along with a signed contract with GrooveNation records. He released the first of many singles with them before forming B3atStalk3rs and releasing his own EP.
SEABIZA | 08.20.16
The Underground
122 S Washington St
Seattle WA 98104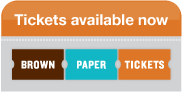 CONNECT
www.seabiza.com
www.hammarica.com
www.area303.com
Events mailing list: www.bit.ly/hammarica
[wp_ad_camp_5]